How to Order
---
We sell and ship our products from our New York City factory nationally and internationally. Our stock line is kept in stock in plain brass and finished to your selection to order. Special order items are either additional sizes or options made in our stock facility by request, or are products we carry from other manufacturers we represent which are not kept in stock. Our Made-to-Order line is our heritage line of all items developed in house from 1857 through present, which is fully cast, hand-chased, and finished to order in our Greenwich Village foundry, requiring a longer lead time.

To request a quote, fill out the form here, request a quote from your saved list(s) or call or email us.

A salesperson will guide you through your order to provide pricing, dimensions, and any other information you require. Once you've received a quote, a 50% deposit is required to begin production. Final payment is due upon completion, prior to shipment.

We can send samples of the majority of our stock line in plain brass, along with a finish sample in any of our standard finishes. Provide your shipping account and we'll send them at no charge. We just need a card on file to ensure their return.

For qualifying projects, P.E. Guerin can send a representative for a site visit to specify or assess an order. A non-refundable deposit, which will go towards your order, will be required.

Door handing, thickness, stile width/backset, and material are needed to provide an accurate quote for door hardware; floor plans and corresponding door schedule preferred. Doors should not be pre-bored and should be cut and fit to physical hardware when received. For painted surfaces, hardware should be dry fit and then removed during the painting process.


Catalogs
---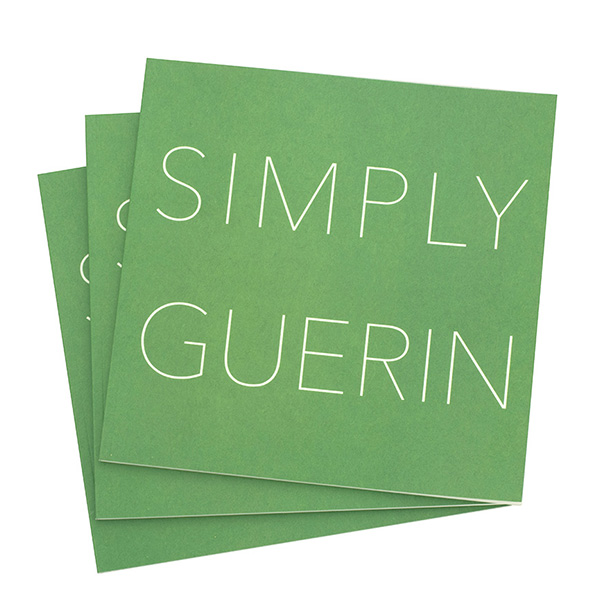 SIMPLY GUERIN
Our Simply Guerin catalog features only our simple and modern designs. P.E. Guerin has been around for the last two centuries of design and has left its mark on every decade. You can also view the PDF here.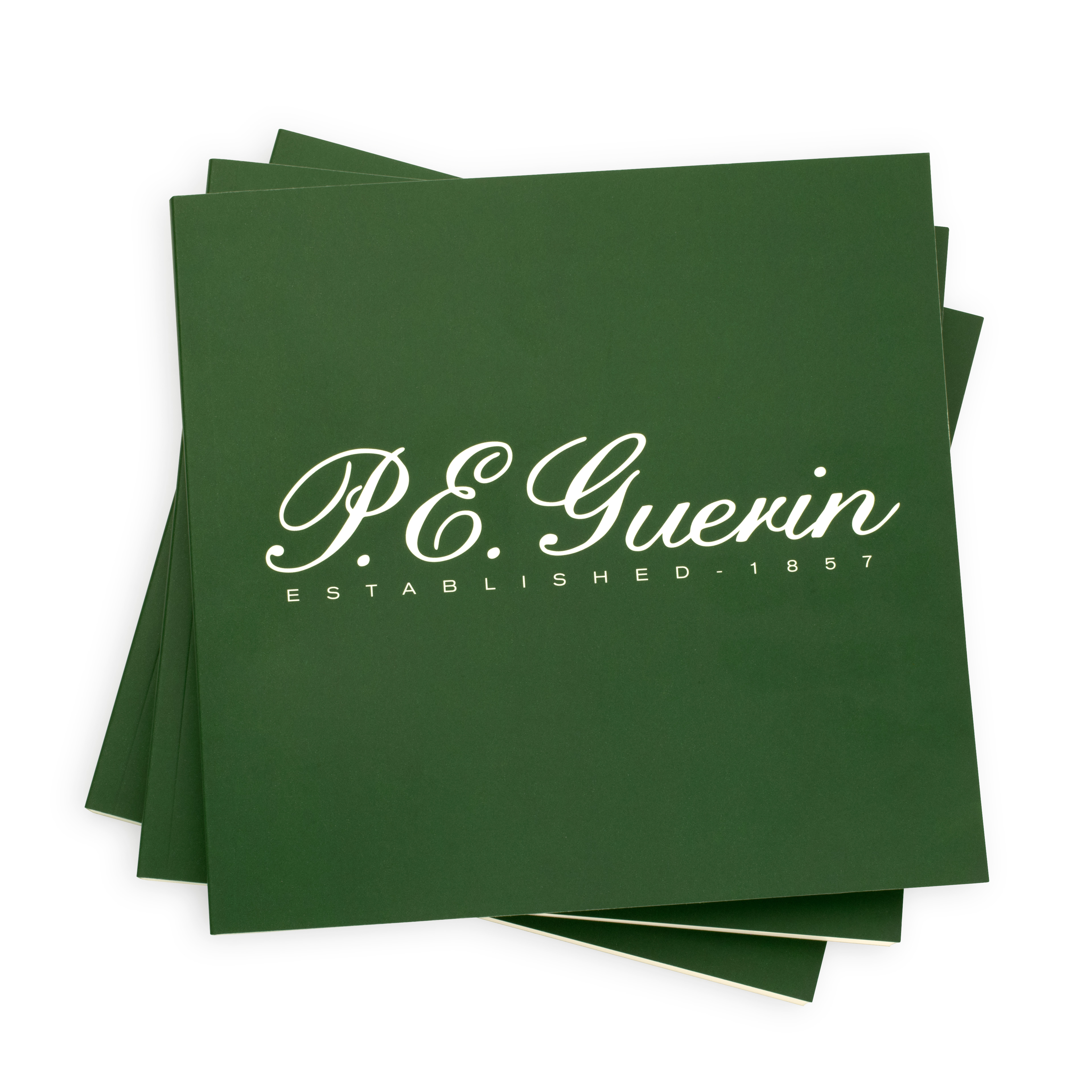 P.E. GUERIN
The P.E. Guerin catalog features our entire stock line and select made-to-order products. The entire breadth of our line is shown, from traditional to modern material. PDF available here.


Made to Order
---
The entirety of our Made-to-Order line that we produce in Manhattan has been estimated at 50,000 patterns. We are introducing nearly 3,000 of these to begin with on our website as we continue to photograph our extensive product line and make them available on the web. Please login or register to view these products.


CATALOG NUMBERS
We have kept the numbers seen in our pattern books that date to our founding in the mid 19th century. There are duplicate numbers between hardware groups; you may find a knob and a lever both labeled "413" for instance. Please give both the item number and hardware type when speaking with a salesperson.


PERIOD STYLES
Motifs are very similar between the major decorative periods this hardware represents; matching hardware can be found between English and Louis XVI styles, Gothic and Renaissance, etc. We have done our best to categorize this large collection into cohesive groups but do not be concerned if you find two items that are not labeled the same but match together.


Custom work
---
CUSTOM
In addition to our stock and made-to-order lines, we also specialize in custom hardware. Unlike other manufacturers, we have a low minimum order and highly flexible methods of production. Our in-house artisans can create new designs from your drawings or modify existing pieces to meet your needs. We can even integrate 3D models into our traditional sandcasting process. For orders on which we have received a deposit, we can also produce production drawings for your approval.

If you can dream it, we can make it. Contact us to find out more.
REPLICATION
We can reproduce any piece, antique or new, provided you have a sample. Contact us with a detailed description of your request and we can almost certainly satisfy it.
FINISHES
Beyond our wide range of standard finishes, we also offer refinishing and custom finish matching of existing pieces. Learn more here.
Delivery
---
Prices are FOB 23 Jane Street, New York, NY, 10014 and are subject to change without notice. A deposit of 50% is requested with each order. Delivery on standard items is usually about four to six weeks; special order items about 12 to 16 weeks. Minimum net order is $100.
Returns
---
Prior written authorization from us is required before returns will be accepted and a copy of the authorization must accompany the merchandise. For standard stock polished brass and lacquered goods returned in perfect condition, there will be a handling and restocking charge of 40%. Made-to-order items, P/O lavatory bowls, merchandise past 60 days from shipping date and used materials will not be accepted for credit.
Any change-orders or cancellations following our acceptance of an order are subject to our agreement and to charges of no less than 25% for overhead.
Warranty
---
All goods supplied by P.E. Guerin, Inc., are understood to be free from defects in material or workmanship. We will replace any defective merchandise returned to us within 30 days of delivery, but will not be liable for any labor, shipping or other costs involved with the sale, use or replacement of said material.


---
23 Jane Street, New York, NY 10014 +1 212 243 5270 PEGUERIN.COM
New York | Chicago | San Francisco | Los Angeles | Dallas | Palm Beach